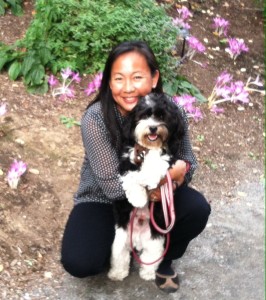 I am a wife, mother, daughter, sister, aunt, and friend.  I was born in the Philippines, raised in Queens, NY, and am now transplanted in Long Island. 
As a stay-at-home mom, I am a faithful photographer, a hopeful gardener, and an uninspired housekeeper.  In my dreams, I'm a runner, a world traveler, and an avid reader with an organized house.
What did I do before I started a family?  I can't think of the last project that I worked on that didn't revolve around them.  Do my days in book publishing and MBA still count?
What do I do next?  That's what I hope to answer with this blog.  I am in transit.   I was stuck for a while, but I'm ready to get going again.  I want to write about things I love.  I want to learn how to do new things.  Will you join me for the ride?
– Maria 🙂