Del and I are celebrating our 20th Anniversary this month.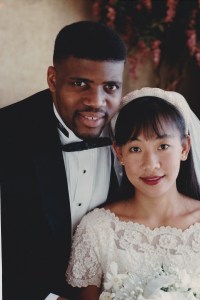 I met Del my first day of college. I had no idea that he would one day grow to be such a devoted, loving husband, father, and friend. Del has stayed by my side despite my narcissism, martyrdom, and everything in between. I am so grateful that he doesn't give up on me.
We've learned to make time for each other in small ways — catching a quick lunch together as he works from home or binge-watching tv shows late at night.
Years #1, #2, #7, #11, and #13 were rough. I had to learn how to compromise and share my time. We had to grow up. Those years, I often asked (sometimes out loud) could I move back home with my parents or how much jail time would I serve. But as life moved forward, "for better or for worse" events made our marriage stronger.
Over the years, we have had to say goodbye to beloved family and friends who celebrated with us on our wedding day. Rest in peace Dad, Dallas, Grandma Nema, Uncle Marcial,  Aunt Doris, Mom Pardi, Auntie Nita, Miss Rubye, Mr. Johnny, Murray Kraft, and Sis. Goodwin.
Our family has grown with many beautiful additions: Emily, Brianna, Jackson, Claudia, Elena, Ana Victoria, Noah, Team Matos, Nic and Jenn from NJ, and ALL the newborns since 1994 who became part of our lives. We are so blessed to watch our nieces and nephews reach each milestone.
I am looking forward to celebrating many more years together. Our kids are becoming more independent and interesting (and slightly less annoying). There's so much more for us to do as a family and as a couple.
So we're off to Puerto Rico to celebrate! It's our first trip alone in 17 years. I think we're both surprised that I was able to leave the kids and the dog.
But 20 years is a HUGE deal.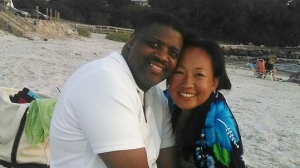 Happy 20th Anniversary to Del and me 🙂